How to Make a Healthy and FILLING Salad
For some reason salads have this bad rep as being a boring diet food leaving you unsatisfied and still hungry. I'm here to rattle off common problems and fixes when assembling a filling and healthy salad so that you can continue on with your health goals without feeling starved.
Why Salad doesn't fill you up: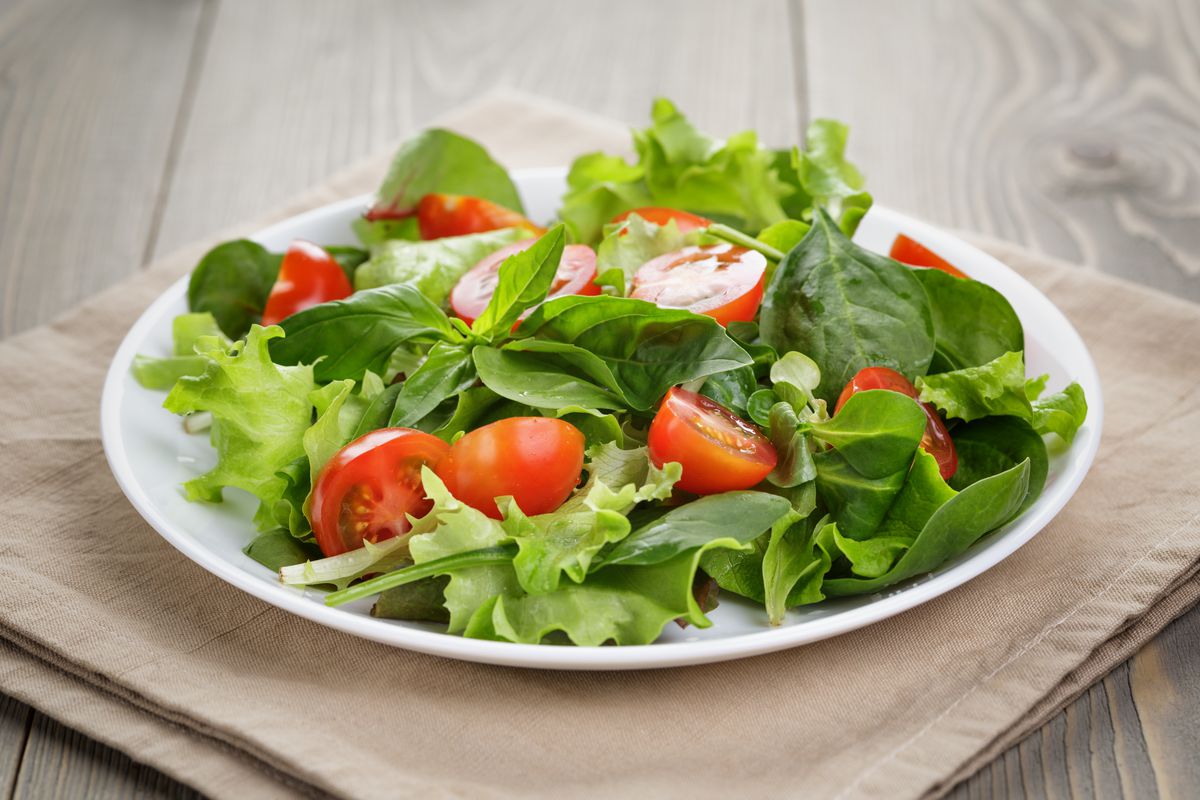 You're salad is a sad measly mixture of lettuce, cucumber and maybe one other vegetable.
THE FIX:
Add a ton of volume without adding a ton of calories! Non-starchy vegetables are loaded with water and fiber making them very filling and keeping you full for hours. Rather than choosing one or two vegetables for your salad, try 5-6.
My favorites?: Roasted brussel sprouts, beets, and broccoli, raw or pickled onions, shredded carrots, and a little starch like ¼ cup roased diced sweet potatoes.
You aren't adding enough (or any) fat.
THE FIX:
I am not keto. I repeat I am NOT keto. But there is absolutely a place for healthy fats in every meal. Fat has more calories than carbs and protein so just don't overdo it. When it comes to high fat foods like nuts, oils, and cheese, a little bit goes a long way.
Combining fats with carbs and protein helps slow digestion to keep you fuller for longer.
Try tossing in 1-2 tablespoons of nuts, ½ avocado, or a fatty dressing like extra virgin olive oil mixed with balsamic and some mustard.
THE PROBLEM: Your bowl is too small. No, I'm serious.
When I met my boyfriend I noticed he would use these teeny tiny glass containers for his meal prep. He would eat his meals throughout the day, get home and ravage the fridge for more food.
I suggested he level up his Tupperware situation to be able to fill it more with vegetables and lean protein. After implementing this little piece of advice he was astonished with how full he was post meal.
Your bowl is too small. No, I'm serious.
THE FIX:
Large Tupperware and bowls. I personally use a medium sized mixing bowl when I make salad.
THE FIX:
Add protein… bet you didn't see that one coming. If you added fats into your salad I recommend choosing lean meat like chicken, turkey, or tuna. If you opted for a low fat dressing then go for fattier meats like chicken thighs, skirt steak, or salmon.
Vegan options: Some plant proteins lack all amino acids making them an incomplete protein. Here are some plant based options that are complete sources of protein and will help you continue moving towards your goals.
Add a dollop of hummus

¼- ½ cup quinoa
Crushed peanuts and sunflower seeds (when you mix a legume and a nut or seed it makes a complete protein)